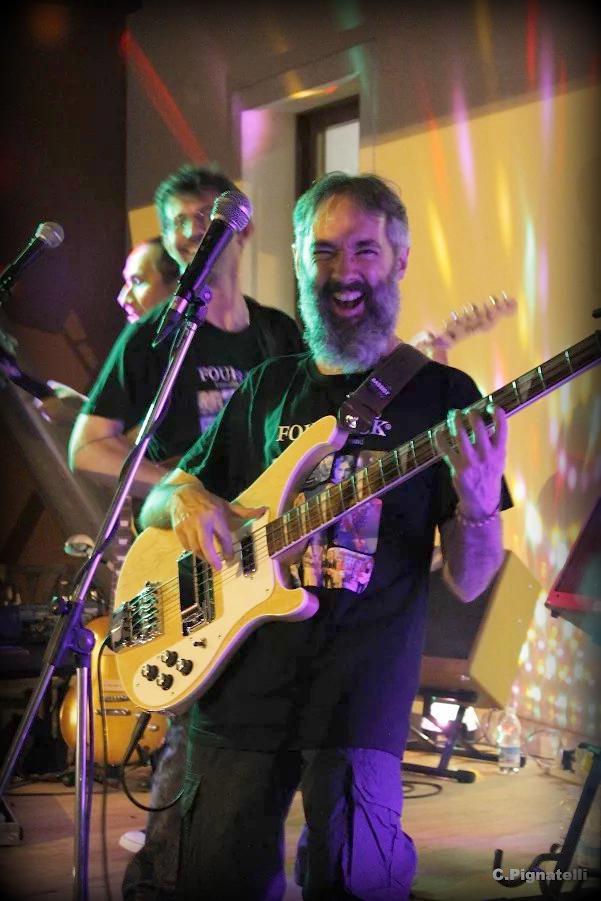 Soprannome:
Bruno
Strumenti suonati:
Rickenbacker 4003 Mapleglo
Album Lennon-McCartney preferito:
Revolver (1966)
Brano suonato preferito:
While my guitar gently weeps
Album preferito:
The Dark Side of the Moon (Pink Floyd) – Who's next (Who)
Film preferito:
Le ali della libertê (Frank Darabont) – Il Circo (Charlie Chaplin)
Colore preferito:
Verde
Sono goloso di:
Pasta.
Non mangio mai:
Gli animali … anche il pesce.
La citta che preferisco:
Vicenza.
Stagione ottimale:
Primavera.
Hobbies:
Ukulele, Politica ed Astronomia.
Amo particolarmente:
Camminare in montagna.
Detesto particolarmente:
Il raffreddore, la tosse, il mal di testa, il fumo e chi maltratta le donne e gli animali.
La più grande ambizione musicale:
Improvvisare con i Fourback una jam session con Paul Mc Carney.
Dicono di me:
Che voglio avere sempre l'ultima parola.
La mia filosofia di vita:
Combattete per quello in cui credete. Perderete, come le ho perse io, tutte le battaglie. Ma solo una potrete vincerne. Quella che s'ingaggia ogni mattina, davanti allo specchio. (Indro Montanelli)